Snowback
Posts: 541
Joined: Sat Mar 19, 2016 2:46 pm
Location: Somewhere in Northern Ontario...
Contact:
I am ......
so get your D-10 cars and meet me at Double Trouble

Bring water to a boil. Lightly salt and oil. Add pasta. Cook until al dente...
---
Trunk Monkey
Posts: 46
Joined: Wed May 26, 2004 12:28 pm
Location: out on the blacktop of ontario
Contact:
will there be snacks?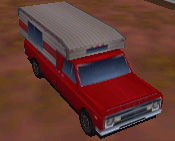 ---